Volunteer Form
Help AMR rock the flu with the best gig around. All study-related exams, labs and study vaccine are provided at no cost. Reimbursement of reasonable time and travel expenses may be available. Health insurance is not required. If you are an adult age 18 to 75 who is healthy and able to participate in investigational flu vaccine clinical studies, complete the form below. We will contact you to verify your eligibility and clarify any questions you may have.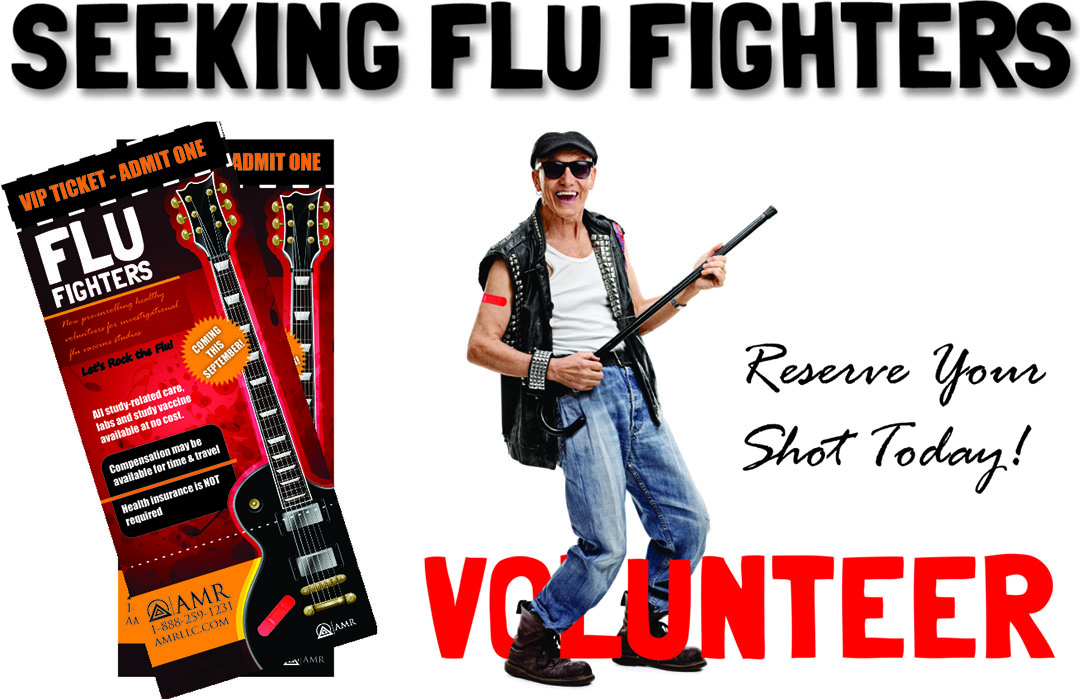 Refer-A-Friend
Earn extra cash* by recommending a friend to us and receive up to $100 for each referral!
Important Instructions
* Some restrictions apply. Not all studies are eligible for the Refer-A-Friend program. Ask an AMR representative for details.